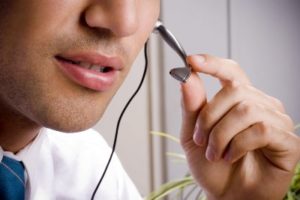 Over the past few weeks I've come across an interesting pattern.
We work with the good people at ECNext in Columbus, the creators of the Manta.com portal. From looking at some of the questions that are being asked on their discussion board, it appears that the current economic challenge is on everyone's mind. Everyone appears to be looking for ways to be more effective so that they can get more done (as in selling or writing more) while using up less of their resources (stuff like money and time).
One of the questions that have been getting a lot of play lately, both on the board and in some of our classes, is, "I just left a whole bunch of voicemails. How can I get my prospects to call me back?"
Because much of our community seems to be very interested in this particular line of questioning, I've tapped Lance Tyson, President and CEO of Dale Carnegie Training of Ohio and Indiana, with a crazy idea that will definitely benefit the majority of you sales people out there.
We'll be putting out a series of reports that will take on some of the sales challenges that you are seeing out in the field, covering topics that range from securing the appointment to negotiation.
The first one, naturally, will tackle how to leave effective voicemails.

We'll target the second week in November for a general release (just after the election for all of you political junkies out there who are counting the days and after our 2-day Marshall Goldsmith seminar).
However, if you want to get a jump on the crowd, send an email to voicemails@dcarnegietraining.com with your name, company, state, phone number and email address and we'll put you on the list for the pre-release version.
Since this will be a pre-release, we will solicit some of your input (and maybe even some solution-oriented stories) from those of you that participate. Hence the reason for the contact phone number.
You could find your name in lights!
Until that time, good selling.